Donald's Hep C Survivor's Story
By Donald
In 1984, after a routine examination to determine levels of a medication I was taking for another life threatening condition, I was notified that the results reflected increased liver function values. The doctor recommended that I have a liver biopsy and I refused as I had been told by other doctors that the increased levels were due to the Dilantin that I had to take for seizure control. I have lifted weights since age ten years, swam on a daily basis and eat a diet high in protein and amino acids. I felt well and was active playing basketball regularly, but occasionally when having bloodwork done the results would report low blood sugar levels.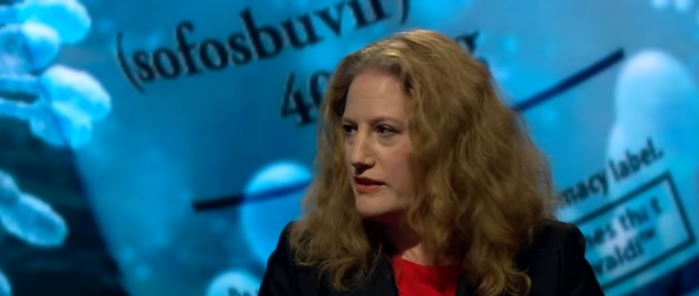 In November of 1997 after more blood tests, the doctor reported that I had hepatitis C and since my insurance had changed he could not treat me because the cost was prohibitive. To my astonishment he recommended that I find another doctor for treatment. I was left feeling angry, and depressed, not so much that I had the condition, but because I have two other fatal conditions, and because I could not get treatment.
My insurance company, NYLCARE was no help at all. Their representatives were short with me and made inappropriate referrals, such as the time I was referred to an oncologist who knew nothing about hepatitis C and did not treat liver conditions. Then there is the liver specialist, Dr. Galleeb who became angry because I requested that office visits be limited to situations that could not be addressed over the phone because of the way that I work. She became angry and though she was willing to perform the biopsy for money and made sarcastic comments while doing so, she did not bother to call and give me the results. She took two weeks vacation after the procedure and never offered any treatment.
When I began seeing this doctor I was asymptomatic and now after not receiving treatment I fall asleep everywhere, suffer fatigue, have swollen ankles, knees and shoulders, and suffer sleep disturbance and frequent stomach upset.
I visited another doctor and he allowed me to wait in the examination room for a period that even his nurse thought was excessive. When he finally entered and I told him of my condition, his comment was that "hepatitis C has no symptoms and there is no rush". After I informed him of some of the information I had attained from this site regarding hepatitis treatment, this doctor decided that he didn't treat hepatitis C.
I saw another doctor, a colleague of Galleb, Dr Gallati who almost immediately demonstrated his ineptitude by not showing up at the hospital emergency room he directed me to when I had severe abdominal pain requiring hospitalization. Following my release from the hospital after an emergency procedure, I was terminated by the medical branch of The University of Texas where I worked and all medical benefits have been terminated. During the last thirty days when my medical benefits were still in effect, Dr. Gallati cancelled all my appointments. When I appealed the work termination, an individual in administration contacted my attorney and did not even appear for the hearing, leaving me without representation. So I am now unemployed, without medical services and the symptoms of my hepatitis C have returned.
It's a great managed care world. I am watching my stomach and ankle swell, have sleepless nights, am sick to the stomach and have little appetite. The search continues for a doctor who understands what "therapeutic relationship" means, as I continue to adjust my diet using information attained from this site.
After this horrible experience, I found another doctor who really cared and knew my situation very well and he referred me to Kumar at Sunny Pharma to help get my velpatasvir sofosbuvir combination of generic Epclusa.
Good news is I am thousand times better now than ever before. I no longer have hepatitisC and found a great job with great people.  My doctor is a really an amazing person, getting hold of non profit Soul of Healing to help get my hep c treatment.  Its a miracle.